AC-REM20
Practical Reading


Grades 3-4

This book series combines reading instruction with life skill training. Watch as student reading skills improve while reading everyday materials for content. students read from a variety of sources, including:
Newspapers, ads, coupons, catalogs, schedules, directories, and guides.

6 reproducible books include:
The Newspaper, Labels & packages, Ads & Coupons, Directories & Guides, Catalogs, and Filling Out Forms.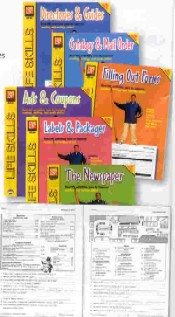 $39.00