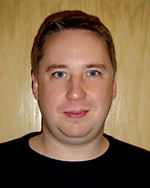 Here's what Pete Wells, Winner of Becta's ICT in Practice Award 2006, had to say about SwitchIt! Wildlife Extra...

Product design...

The teacher options on this product are vast and absolutely fantastic allowing the teacher to tailor the product to be enjoyed and used effectively by even the most disadvantaged pupil. The range of activities is excellent too, from simple picture builds to really engaging, AGE APPROPRIATE stories (rare for teenagers with SEN!) that cover an awful lot of curriculum areas. Added to this are printable flashcards and links to web based extension exercises which add even more value to an already great title. Note must be made of the graphics and sounds, which are appropriately simple and colorful so users are not bombarded with stimuli.

Supporting pupils with different needs...

The very nature of the title instantly draws in users of all ages right off the bat, our students WANT to use the product, which is very important! As ever with the SwitchIt! series the user options are fantastic. Access options include mouse/touch monitor access (brilliant for gross motor movement and whiteboards), keyboard, IntelliKeys keyboard and a range of switching options which really focus on switch development. As well as the great access options, the type of activities are great too - simple picture builds through simple, yet very clever stories which touch many curriculum areas.

Supporting learning objectives...

For the learner there are many subtle ways of showing learning objectives. An uncluttered, simple screen help with the pupil's understanding of the subject and there is a nice big visual prompt to tell student when a switch press is required. For the practitioner, the program comes with the much mentioned teacher options which make the objectives self explanatory. As well as this, you get a fantastically informative instruction book which goes through each of the stories giving keywords and ideology behind the title. As well as this there are web links to support material as well as extension exercises.

Providing motivation...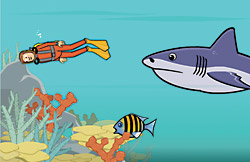 The resource has cleverly chosen a topic (wildlife) that has universal appeal and looks wonderful! The many stories included within are simple but very 'moreish!' Some are funny (sliding penguins!), some are VERY tense (I defy anyone not to want to see what happens next when the shark swims up to the diver and opens his mouth...) and all are definitely engaging. Each stage of each story or picture build is designed to increase anticipation and a sense of what happens next... With the great sound, excellent graphics and sheer number of fun activities, pupils want to use the program again and again.

So what's the best thing?

For me, one of the strongest features of the product is its age appropriate nature. This product does not insult teenagers and adults with SEN. I also applaud the product for introducing some very complicated and relevant topics in a genuinely intelligent, entertaining and appropriate manner - food webs, deforestation, reproduction, habitats and life cycles are all present and well handled. Most importantly, Inclusive haven't rested on their laurels. SwitchIt! Wildlife offers alternate endings to the stories - sometimes the boar gets eaten by the crocodile (which cheekier children love!) and sometimes it escapes, which adds significant longevity to the title.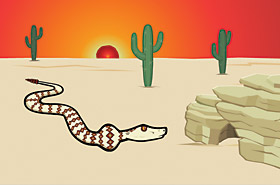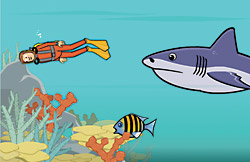 Overall...

I love it! The title is wonderfully cross curricular allowing simple maths, PSHCE, science, ICT and literacy to be seamlessly blended together. Some of the topics and concepts within the deceptively simple program are very complicated and difficult to get across to students with learning difficulties, so SwitchIt! Wildlife Extra gives teachers an effective outlet to cover many curriculum areas sensitively and effectively.

A fantastic resource for single users or whole class teaching - a winner!