VP-01
Accessible Graphing Calculator



The versatile AGC can import data from Excel or a host of other applications. Quickly and easily create tactile copies of your AGC graphs by printing directly to any ViewPlus Braille Embosser (call us at 877-608-9812).

The AGC is accessible to anyone who can use a computer, regardless of ability, allowing the user to concentrate on math, not on learning the tools to access it.

Features:
• Self-voicing
• Audio tone display for graphs
• Option to use hot-keys for efficient use

Functions:
• Works as a powerful expression evaluator
• Enables importing of tabulated data from other applications
• Computes statistical functions for tabulated data
• Displays either of two functions, their sum, or their difference
• Embosses quickly and accurately on a Tiger Embosser.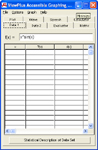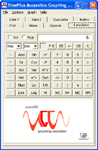 System requirements:

• Windows 98, ME, 2000, XP
• 200 MHz processor or faster
• 20 MB hard drive space
• Sound card & 32 MB RAM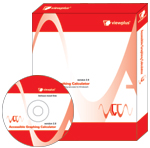 $295.00