TT-TTB
Scientific Basis
Research
Dr. Chris
Advisors
DOE Research
Teach Town Basics



What makes TeachTown Basics different?
Hundreds of lessons covering fundamental comprehension, academic, cognitive, social/emotional, and life-skills with new content continuously added. A unique self-adjusting program based on the child's performance with initial skill assessment for every lesson. Teaches beginning paraprofessionals or other non-experts how to provide developmentally-appropriate therapy. Off-computer generalization activities perfect for teachers, aides and family members. Individualized, detailed progress reports. Session Notes always available to share progress with other team members over secure Internet server.

Researcher Endorsements
Dr. Laura Schreibman at UC San Diego.
Dr. Connie Kasari at UCLA.
Dr. Aubyn Stahmer from Children's Hospital in San Diego.
Dr. Geri Dawson at the University of Washington.
Dr. Brooke Ingersoll at Lewis & Clark College in Oregon.
Dr. Ilene Schwartz at the University of Washington Experimental Education Unit.
Dr. Robert Stromer at the Shriver Center in Massachusetts.
Dr. William Frea at Autism Spectrum Therapies in Los Angeles.
Dr. Paul Yoder at Vanderbilt in Tennessee.
Dr. Gary Stobbe and Dr. Susan Malmquist at the Autism Spectrum Treatment & Research Center in Seattle.


TeachTown Price Per Student Per Time Used
Number of Months
Number of Students
1
3
6
9
12
1-9
$39.95
$119.85
$239.70
$359.55
$479.40
10-25
$35.00
$105.00
$210.00
$315.00
$420.00
26-100
$30.00
$90.00
$180.00
$270.00
$360.00
101-200
$25.00
$75.00
$150.00
$225.00
$300.00
201-500
$20.00
$60.00
$120.00
$180.00
$240.00
501+
$15.00
$45.00
$90.00
$135.00
$180.00

For example: The highlighted $210.00 would be the charge per student for a 6 month period, if 10-25 students were using the program.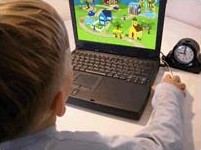 Research Studies